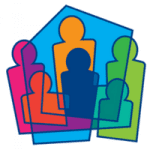 Website nechildrenshome Nebraska Children's Home Society
Children First
Job Classification (Exempt or Non-exempt): Non-Exempt
Reports To: Administrative Support Supervisor              
Job Summary: Provides administrative support to the Administration and Social Services departments where and when needed. Responsible for maintaining accurate records and submitting timely billing documents for various programs.
Essential Duties and Responsibilities:
Provides administrative support to the professional staff of all programs of NCHS.
Under the direct supervision of the Admin Support Supervisor, perform support activities including but not limited to daily casework maintenance, monthly performance and activity reports, document control system management, typing, filing, database maintenance, office supply inventory management, merchant card reconciliation, and petty cash handling
Maintains and completes accurate billing, including timely submission of billing documents and statements, tracking of accounts receivables, and other billing related documentation for program services.
Serves as back-up receptionist, responsible for greeting clients and visitors. Receives all incoming calls and directs them to the proper person. Provides assistance with rental of NCHS operated facilities.
Provides floating coverage to all NCHS offices and participates in cross training as scheduled by Administrative Support Supervisor.
Demonstrates respect, appreciation, and sensitivity for diversity and confidentiality.
Participates within Continuous Quality Improvement program.
Supplemental Duties and Responsibilities:
Performs other duties as assigned by the Admin Support Supervisor.
Qualifications and Requirements:
Minimum education and experience:
High School Graduate and/or related work experience
Minimum of 2 years experience in billing or accounting.
Ability and/or willingness to learn, understand and utilize computer software and hardware applicable to the organization's operations, including word-processing and Microsoft Office and Windows
Supports the goals and missions of NCHS.
Knowledge, skills, and abilities:
Knowledge of basic accounting practices, computer spreadsheets and databases required.
Is able to work well with others.
Needs good command of the English language and accurate spelling skills.
Ability to multi-task and handle a fast paced office environment.
Is able to understand priorities and procedures related to the Agency.
Must be able to maintain confidentiality.
Must be knowledgeable about how the agency operates and able to direct incoming calls to the proper party.
Possess driver's license and personal vehicle insurance
Physical demands:
Spends much of the day at the desk/computer area.
May be required to walk, climb, sit use hands and fingers to operate, handle or feel objects and equipment, talk and hear.
Light lifting requirements (<20lbs).
Schedule demands (travel, adjustments to accommodate clients, weekends/evenings, etc.):
Scheduling is based around normal office hours on an "as needed" basis.
Site factors (work location, environment, travel, etc.):
Most of the work will be in an office environment.
Minimal travel between Omaha sites may be required.
Note: The physical demands and work environment characteristics described above are representative of those that will be encountered by a person performing the essential duties and responsibilities of this job. Reasonable accommodation may be made to enable individuals with disabilities to perform the essential job functions.
Questions?
Please contact Christina Thompson, Administrative Support Supervisor, at cmthompson@nchs.org, 402.451.0787 or 4939 S 118th Street Omaha, Nebraska 68137.
Please send resume and cover letter to:
Nebraska Children's Home Society
Attn: Human Resources
4939 South 118th Street
Omaha, Nebraska 68137