NCHS Calendar of Events
To view videos and pictures from past events, click here.
Candy Cane Hunt
December 8 @ 10:00 am
CST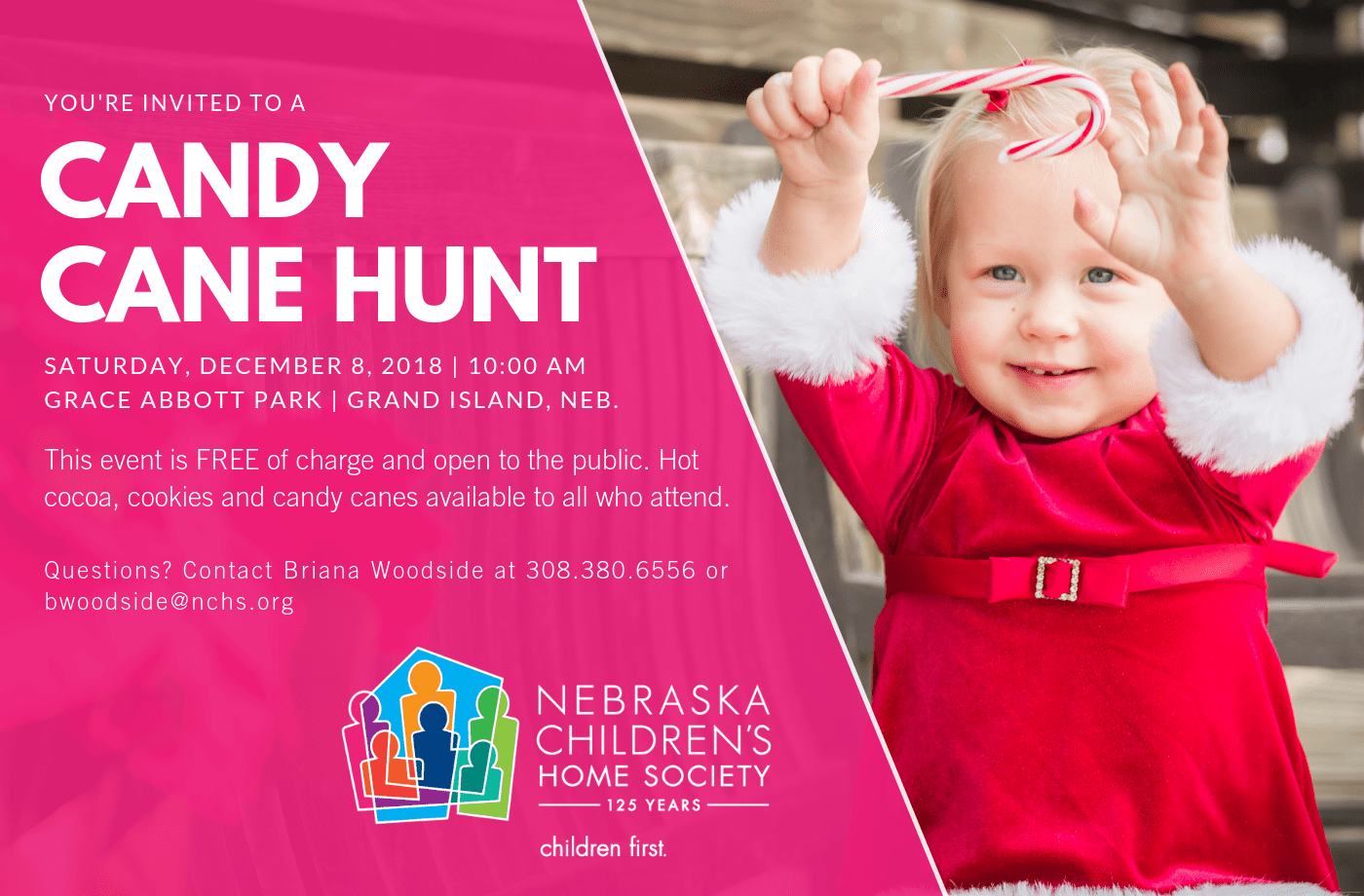 Nebraska Children's Home Society will host the NCHS Candy Cane Hunt on December 8, 2018 at 10 a.m.
Hundreds of candy canes will be scattered around the Grace Abbott Park and children and families will enjoy cookies and hot cocoa!
The hunt starts promptly at 10 a.m.
The event is FREE and open to the public.